CAC.

Our Way

with an Idea Ahead.

CAC is a major plant engineering company with a flexibility of a medium-sized business. To solve diverse challenges of the time CAC develops and realizes process engineering plants with a high degree of complexity, provides engineering services and offers licenses for innovative future technologies. Challenges that help us grow. Therefore, we need employees with professional expertise and experience as well as responsibility, courage and fascination. We want to create the present and the future together. Join our team! For more chances and new ways.
CAC – in Chemnitz, Saxony
Engineering is traditional in Chemnitz: Mechanical and plant engineering have been characterizing the history of the Saxon city for over 200 years. Once known as the "Manchester of Germany", the unique scenery of Chemnitz industrial culture is visible and vivid today in many ways. The Saxon south-west city has grown into a technological center with a focus on mechanical and plant engineering, automobile and supplier industry as well as information technology. Chemnitz is home to a technical university – with international orientation and strength in research. The city itself is regarded to be a leading research and development location. Chemnitz is continuously growing as a modern industrial city. Back then, as much as today, Chemnitz can be proud of its people, movers and shakers: in 2025 even as the European Capital of Culture!
The traces of the Chemnitz industrial history are unique and attractive: Many architects and artists left a legacy of their manuscripts here. Gorgeous Gründerzeit quarters and villas shine with new gloss here. Multiple factory buildings find their new designation as a loft, office, stage or a restaurant.
They say: Chemnitz is the gate to the Ore Mountains. No doubt, the natural green surroundings and, most of all, the delightful location at the foot of the World Cultural Heritage region belong to the special facets of the city. The Ore Mountains are a distinctively versatile region full of natural and cultural richness with castles, palaces and regional craftsmanship with a world reputation. The versatility of this landscape offers optimum conditions for the sport-loving region. Extensive green areas, large parks and forests turn the city itself into an ideal location for sports, leisure and recreation. Chemnitz possesses three wildlife reserves and multiple nature conservation areas.
On top of that, various cultural offers add to the high quality of life. There are numerous recreational facilities, theaters, operas and museums. Thank new ideas, the ever-present cultural spaces also get in the public eye. 39 districts around the city's landmark, the Karl Marx Monument "Nischel", are the scene of a colorful, vivid and vibrant cultural and creative world.
Chemnitz has become a city full of opportunities and chances, in career and in life. Offering a lot to develop and explore. The population of 245.000 is increasing again: Through courage, ideas and with noticeable outward vitality. The best prerequisites for a new beginning with a future. CAC and Chemnitz are looking forward to seeing you!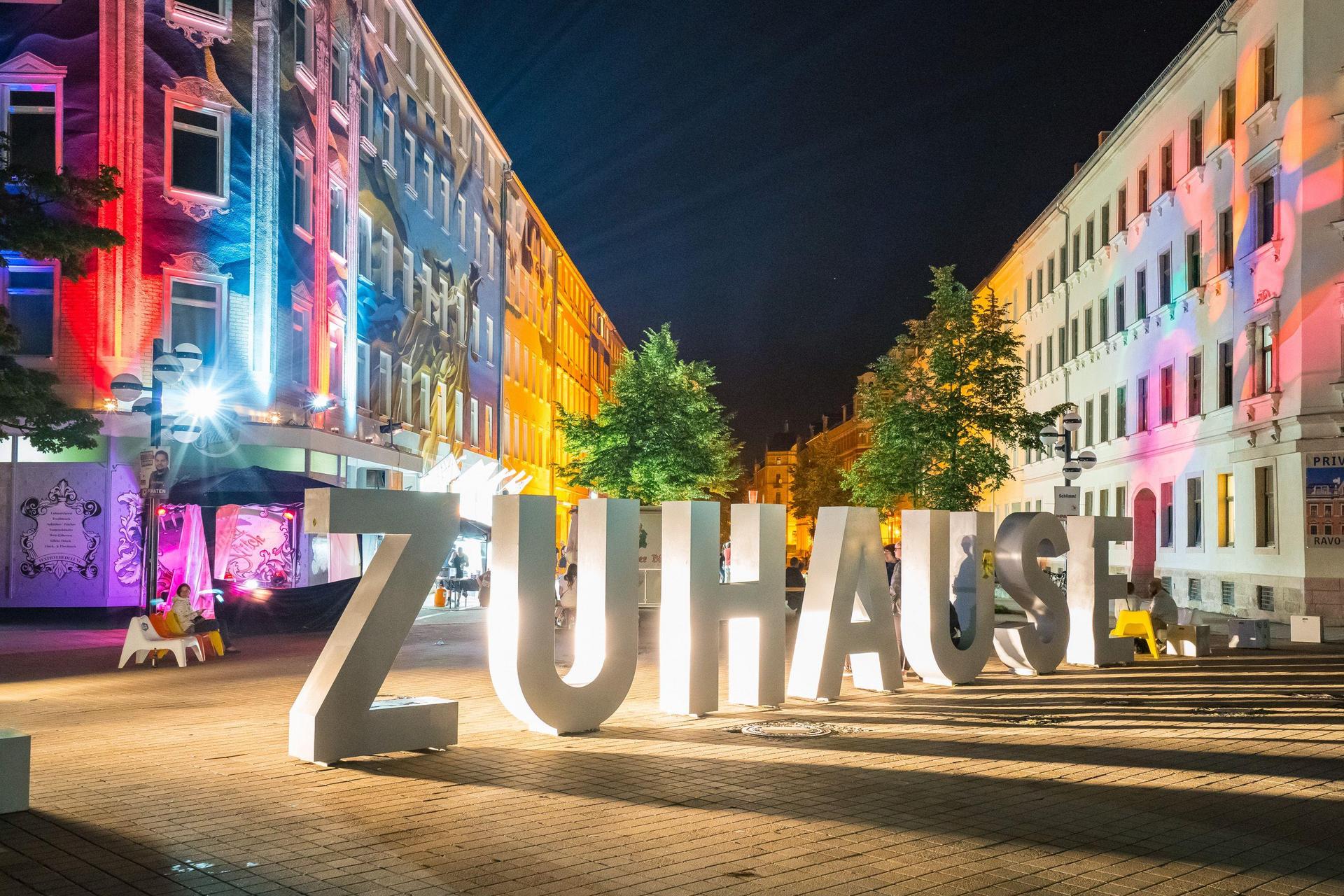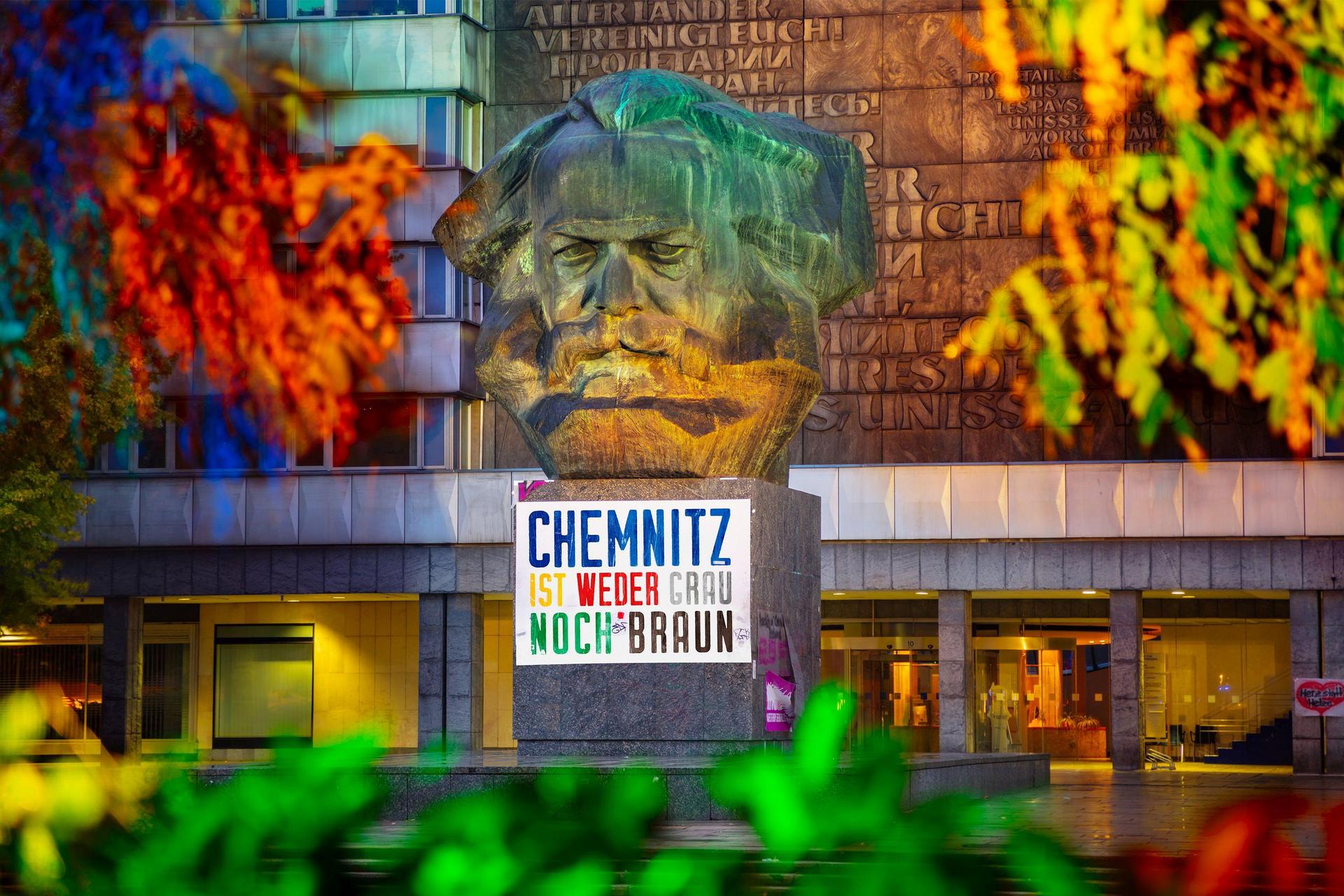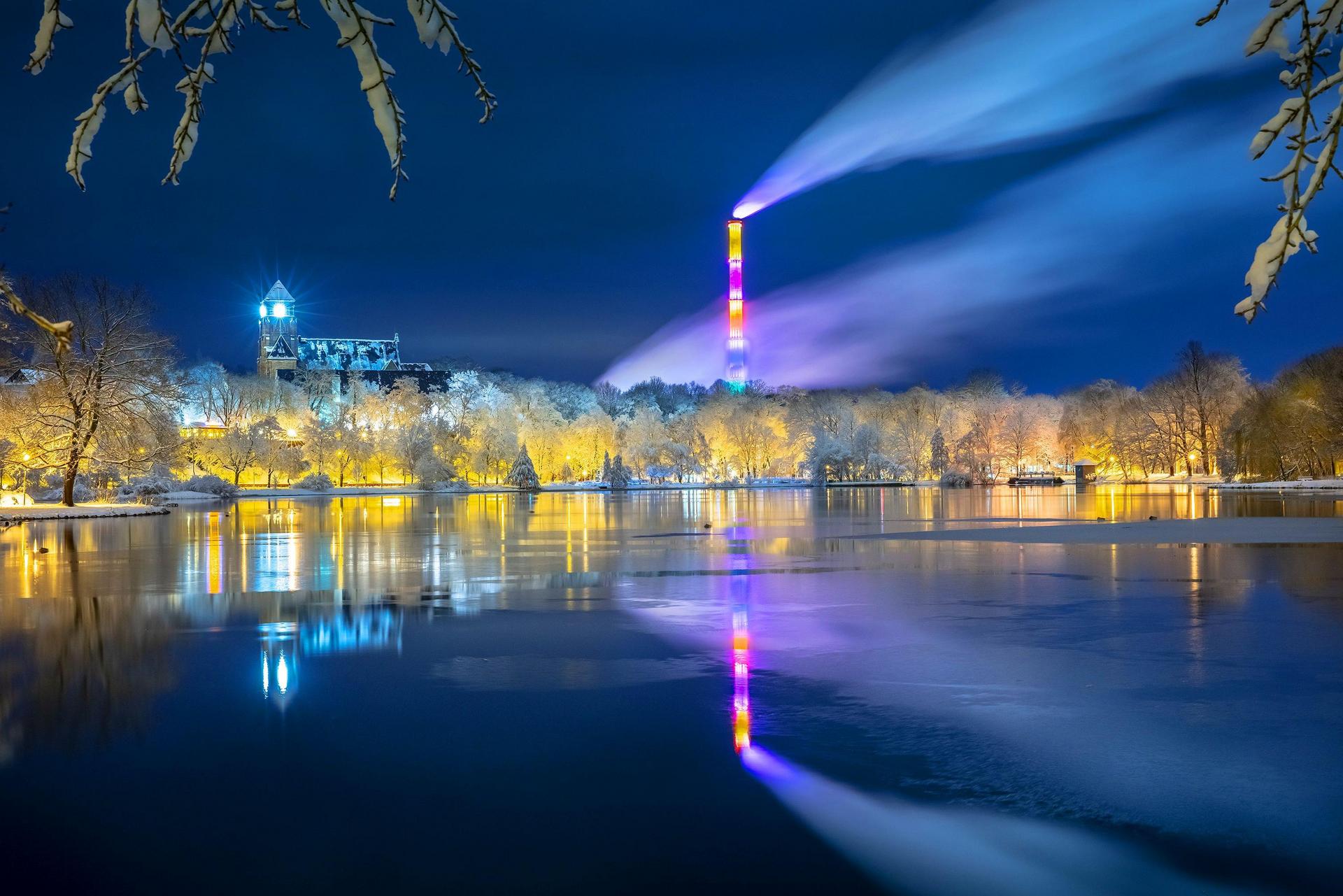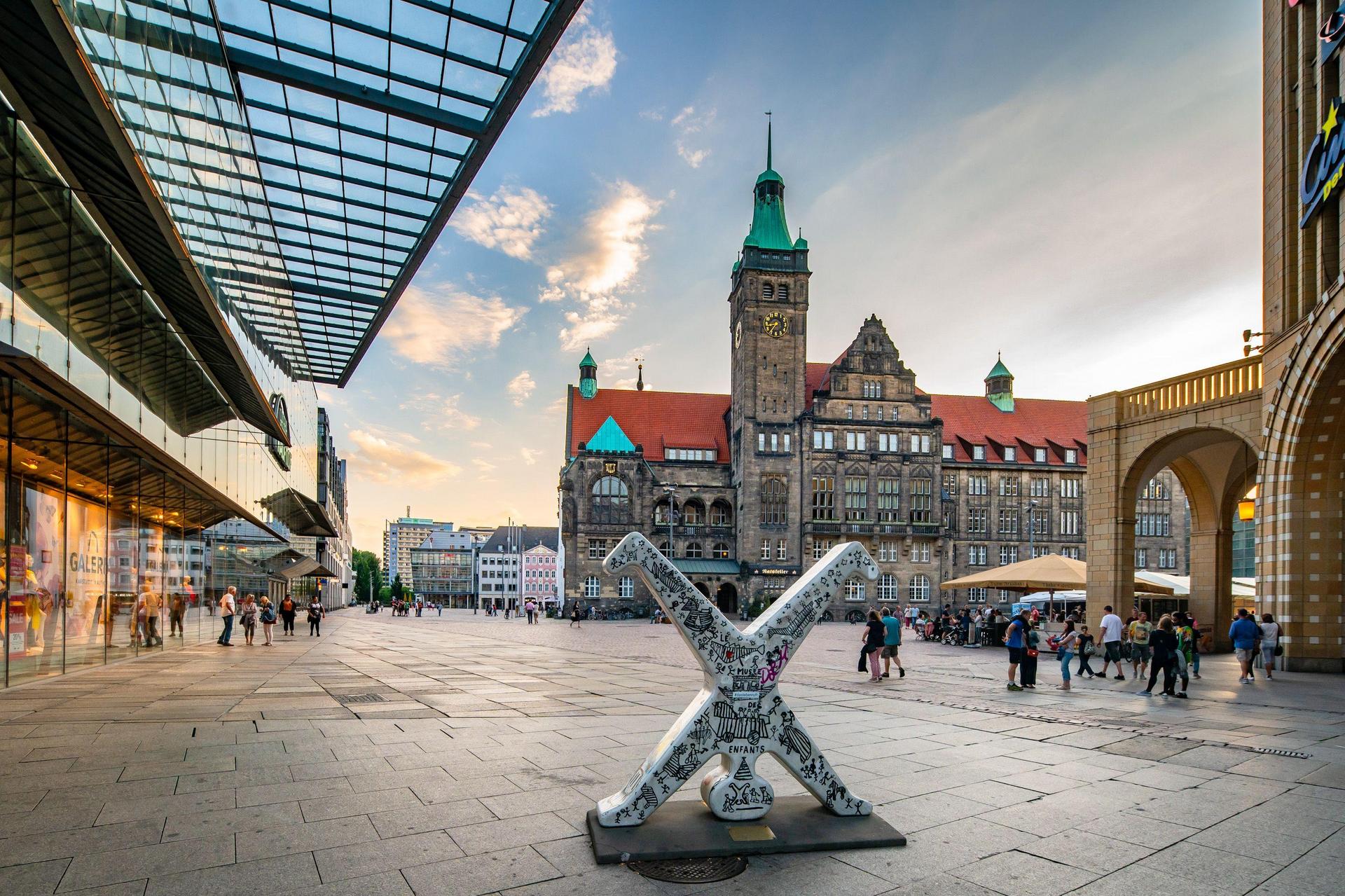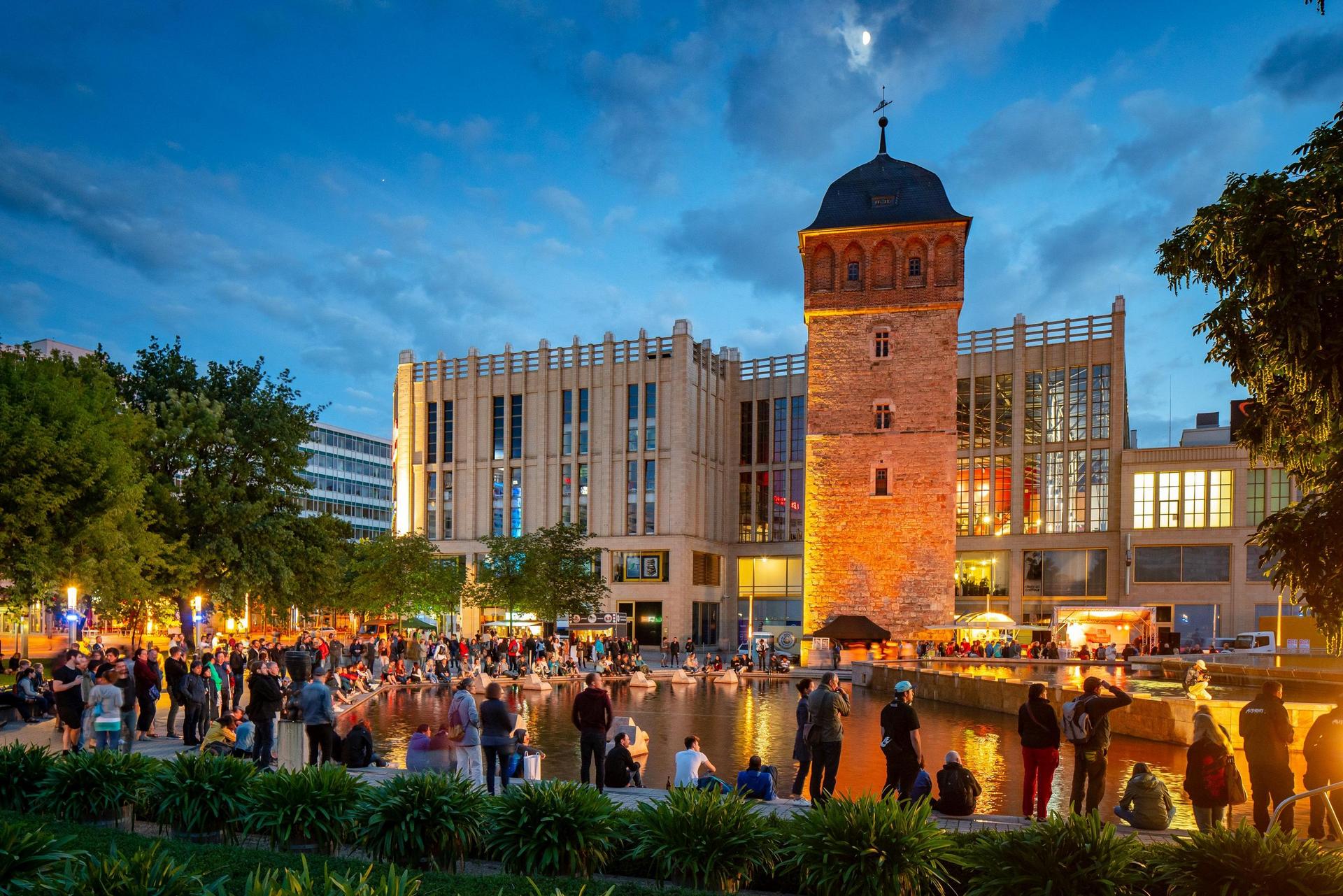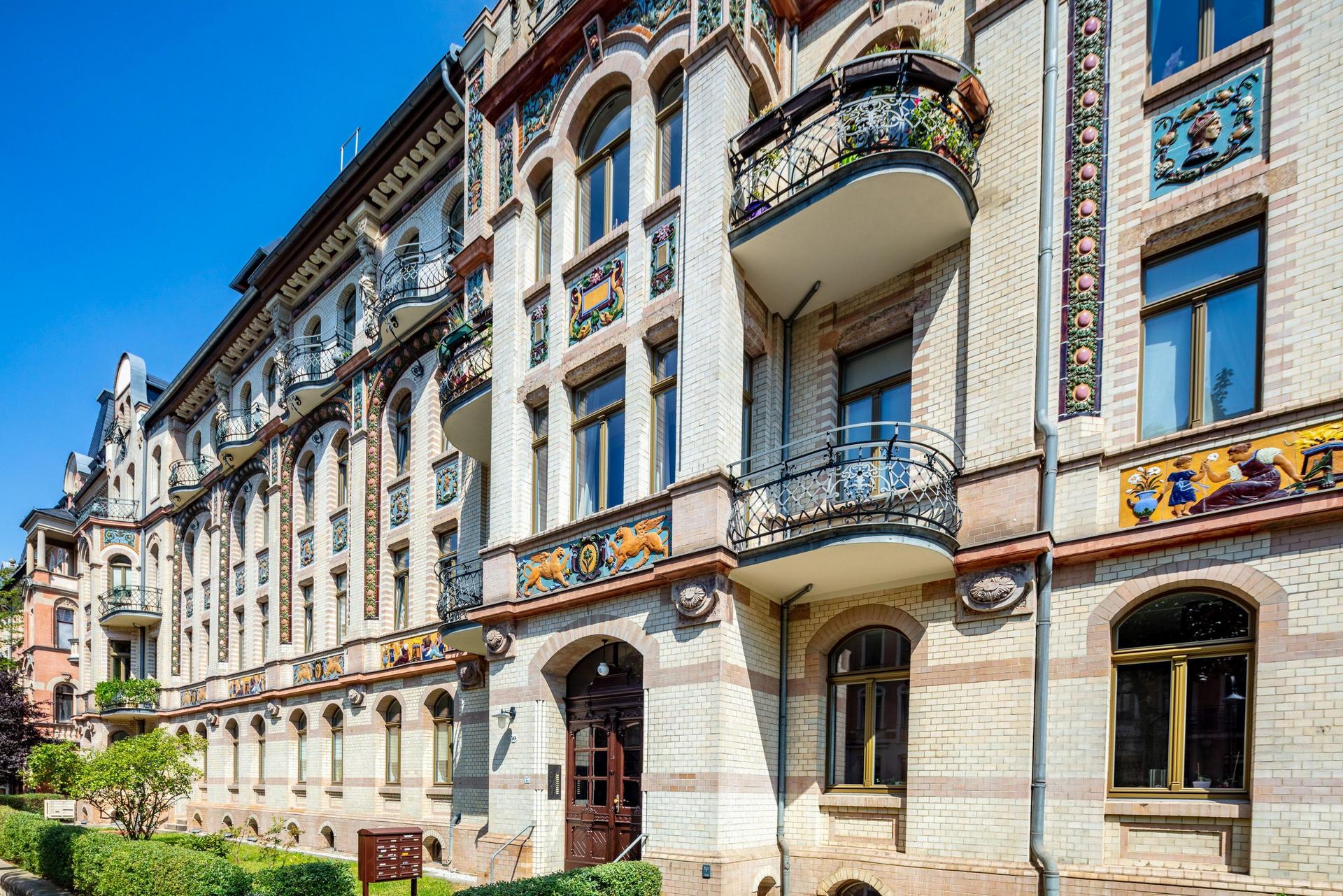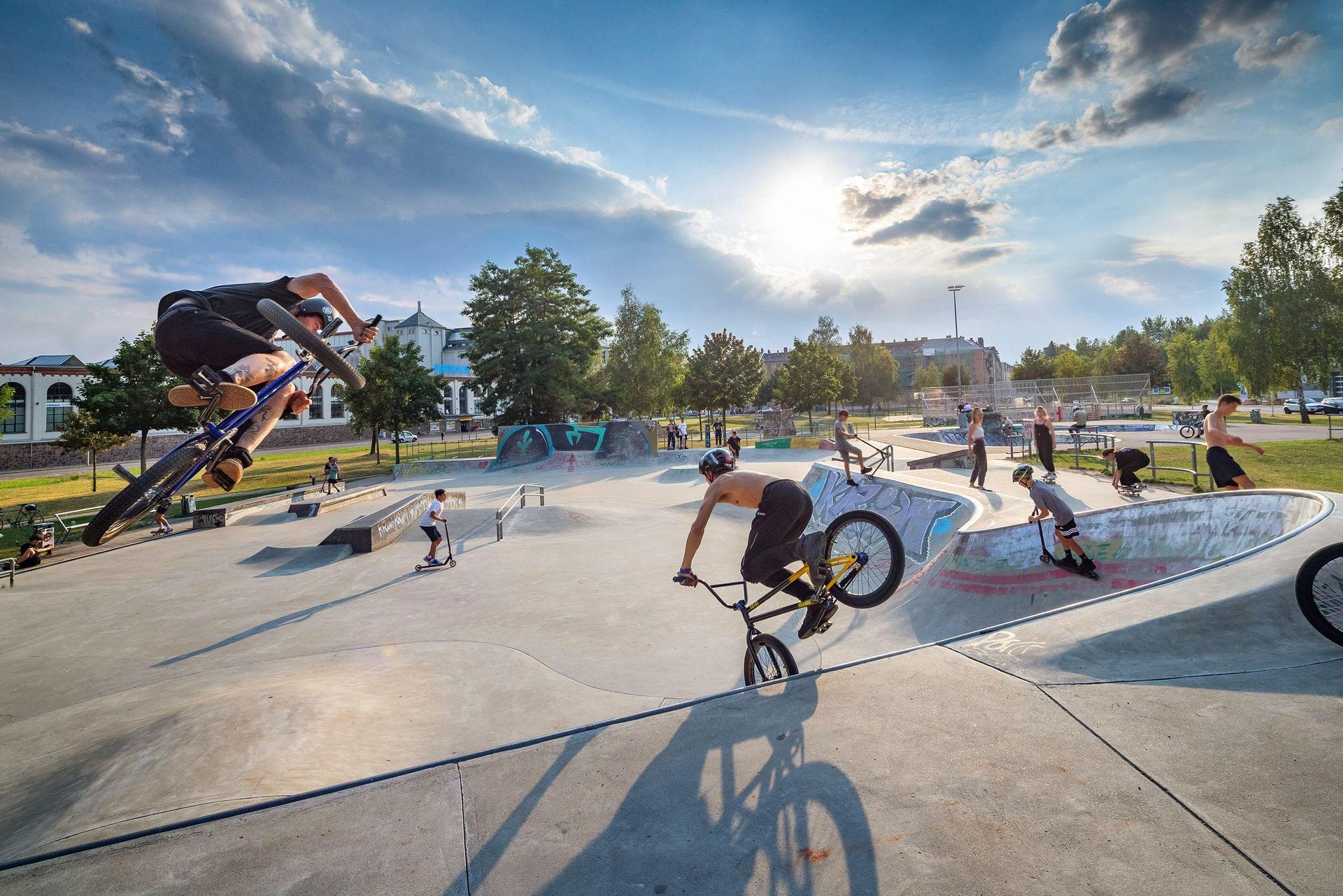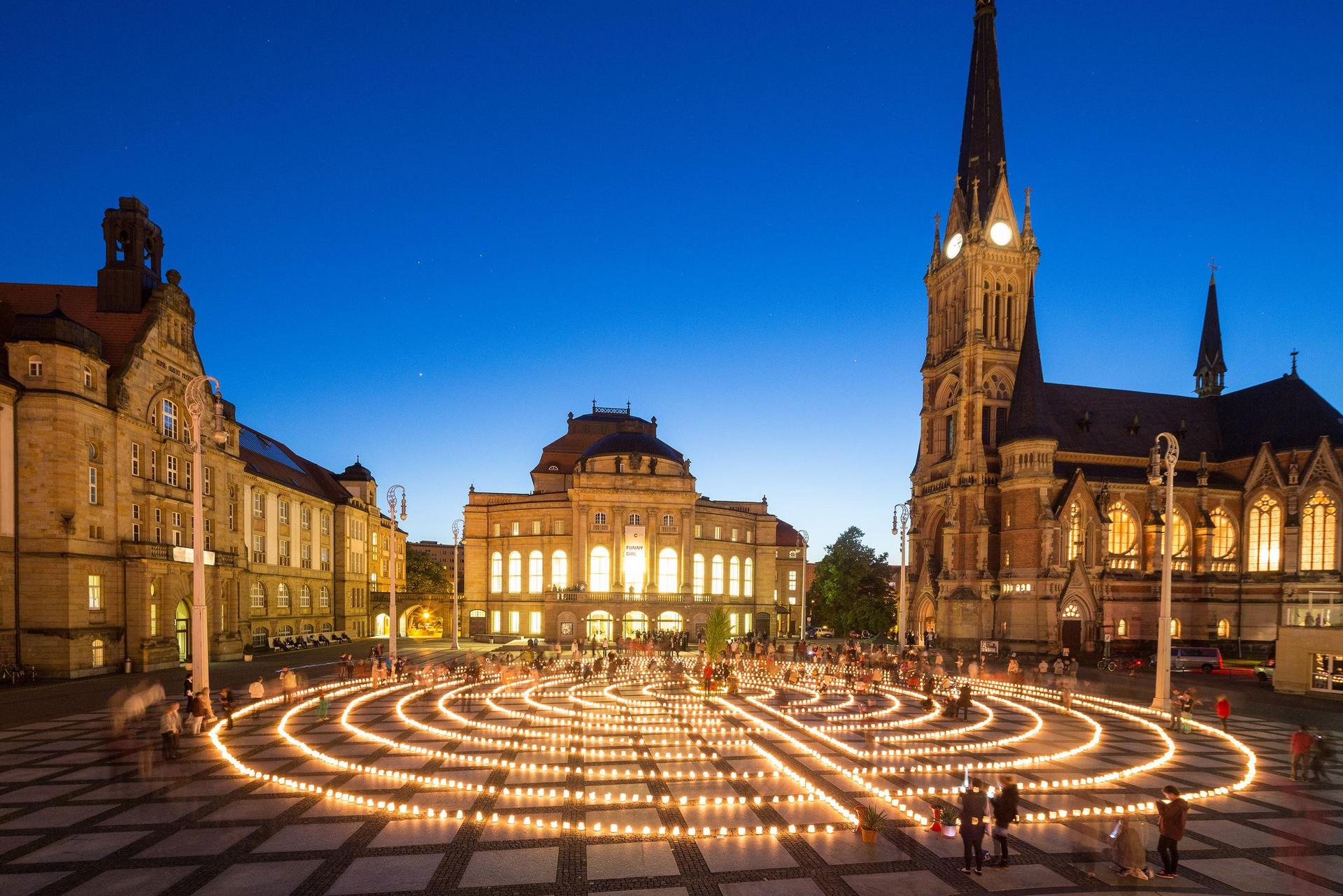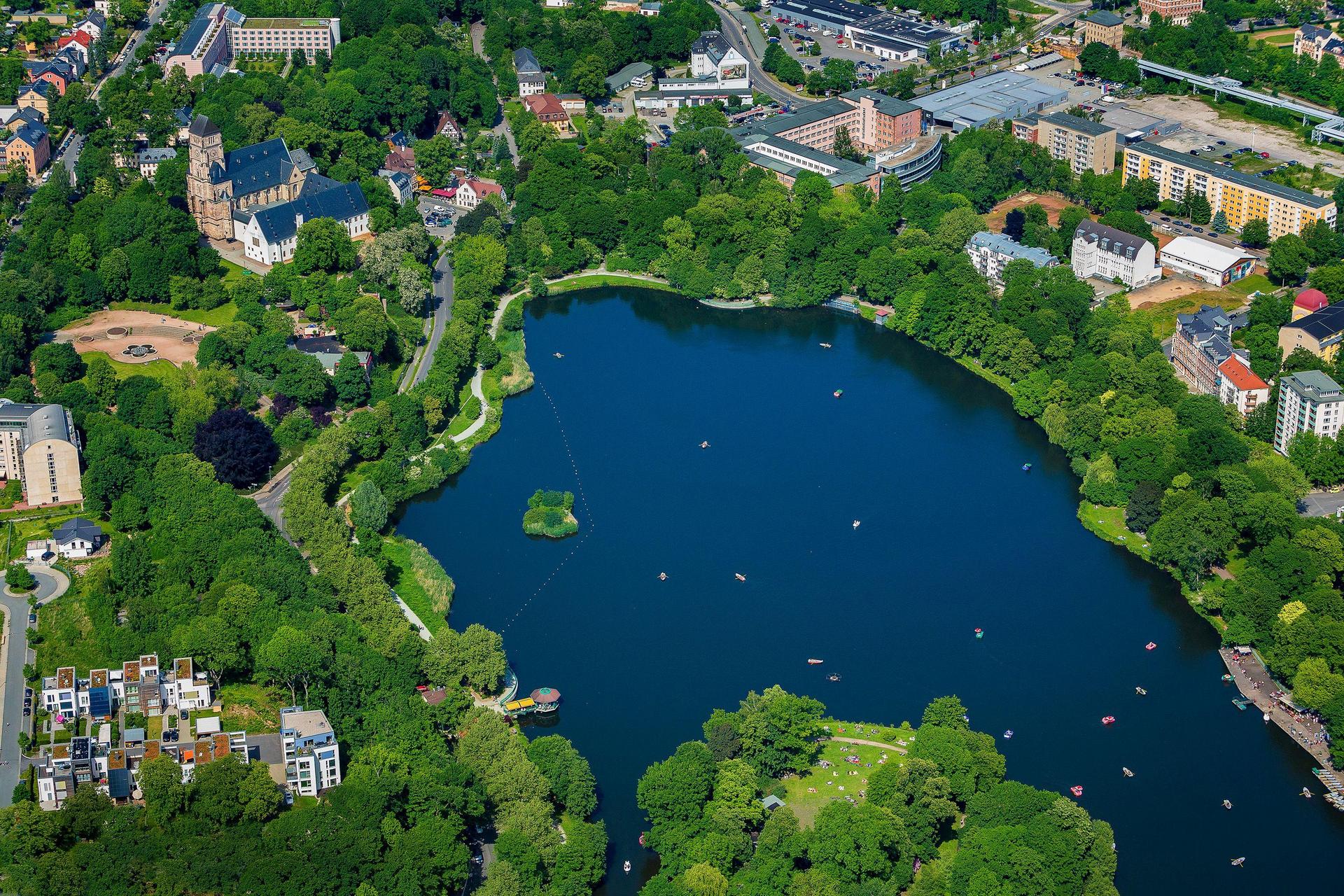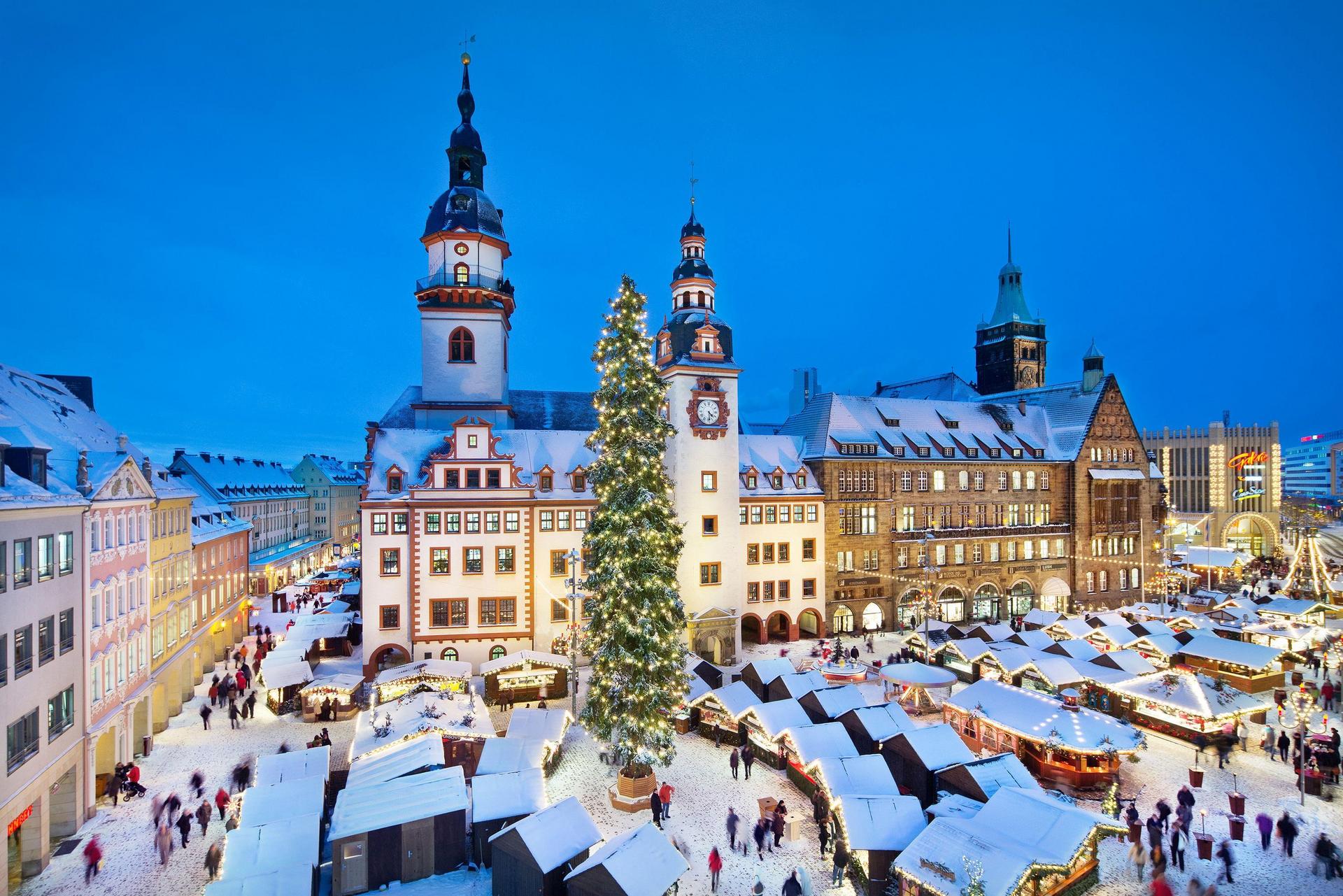 Brühl

Karl-Marx-Kopf

Schlossteich Winter

Innenstadt

fete

Kassberg

Park

Theaterplatz

Schlossteich luft

W-Markt