Your

way

with CAC.

As an company and employer, CAC is a promise of stability. With your job at CAC you choose a long-term safe work place, a cooperative collaboration with our clients and partners as well as team spirit. Diverse engineering disciplines under one umbrella offer you especially large space to get experience, to pave your own way and to make your professional wishes come true with us.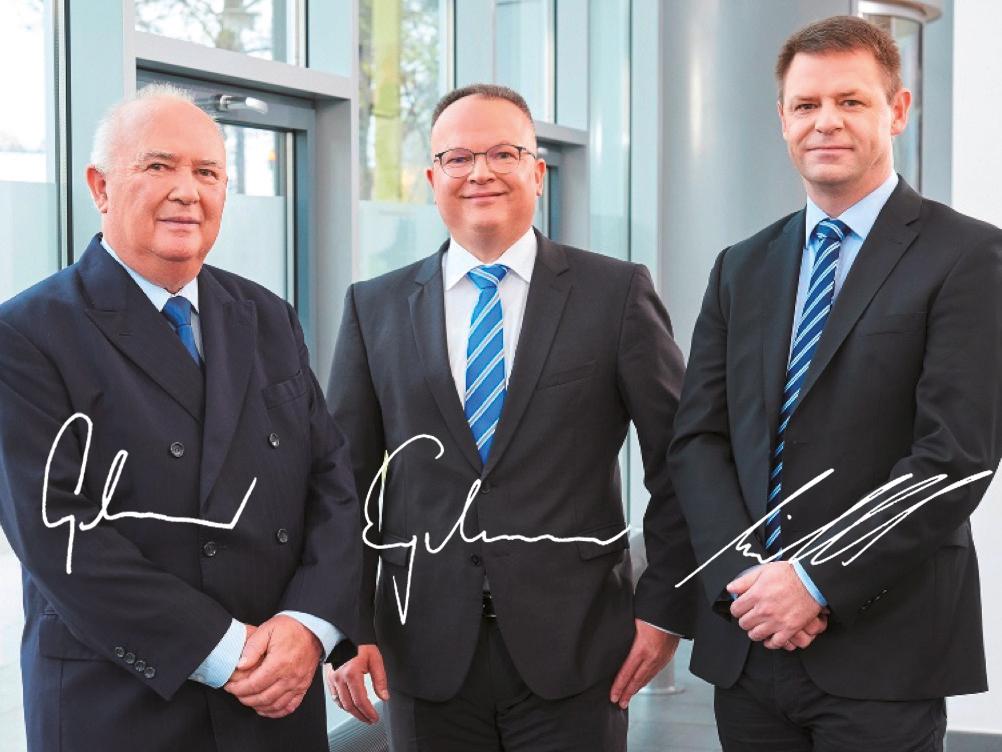 From left to right:

Joachim Engelmann
Jörg Engelmann
Mike Niederstadt
What do we have in common?
We are all bound by expertise, assertiveness and dynamics with which we move our assignments forward and bring our projects to success. We live and love the art of engineering in all its facets. Get excited about the people here who move our company and bring it forward day by day.

Joachim Engelmann, Jörg Engelmann and Mike Niederstadt wish you every success!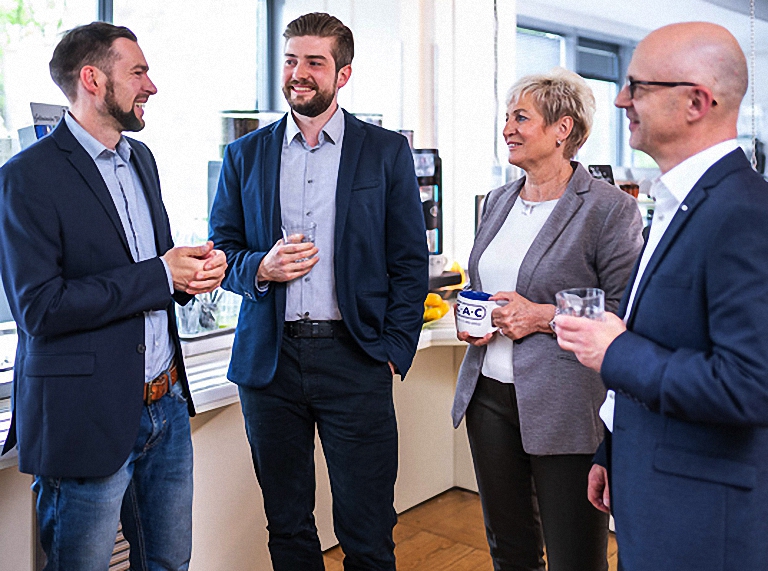 Entry with a Plan.
Your career start at CAC has a program: Our onboarding process makes your first steps in our company easier. Here, your way with a sound plan and experienced colleagues on your side begins. CAC offers you individual and personal support during your first steps. A personal mentor will be your companion.
According to your orientation program, you will get to know our CAC departments and establish ties with colleagues and contact partners. At the same time, you are always in dialog with us: By holding feedback talks we reflect on your work, development, goals and wishes with CAC. This includes a regular exchange with your mentor during the probation period, a feedback conversation after three months as well as a further conversation at the end of the probation period with your mentor, superior and the CAC Human Resources department.

Especially for new colleagues, once a year we offer our annual CAC Plant Engineering Seminar. This is an internal seminar with a visit to a plant and lectures on single departments of the company as well as their points of intersection, project implementation and highlights in plant engineering business. Moreover, we provide you with a chance to network and to get to know each other.
Our extras for you: Diverse CAC additional benefits. Among other things, we offer you protection through our group accident insurance 24 hours a day, 7 days a week and a compensatory allowance beyond your sick pay. Anniversary and milestone birthday benefits as well as profit-related remuneration are what you can expect, too.
CAC commuting: CAC supports you on your way to us. You can park free of charge near the town center or commute at an advantageous price with a job transit pass for train and bus in local public transport. If you prefer to ride a bike, we support you with an allowance for a job bicycle.
CAC supports various work models that allow you to flexibly combine private and work life. Use our offer of flexible and core working hours or work regardless of location with an option for mobile work.
CAC is a family company. We support you with many benefits to enable you to combine the family and profession and balance them according to your needs. Our offer for you: Workplace-funded childcare, baby bonus, option for a mobile or part-time work.
At CAC, you provide for more security at an older age in an easy way. We support you with an employer voluntary contribution to the company pension scheme and individual contract models.
CAC Ways of Upgrade Training: CAC offers you diverse development opportunities for your qualification and position. With specialized upgrade training, our CAC Academy or our language courses (English, Russian, German) many new paths are open to you.
Meeting point in the morning and at lunch time: Our canteen boosts your mind, body and soul with its fresh and delicious cuisine. A choice of drinks and fruit is offered to you free of charge.